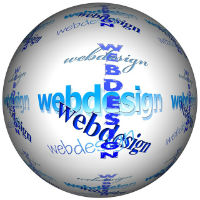 Here at Westfield MA SEO we are a full service marketing agency.  We specialize in SEO, SEM, video marketing, reputation, website design and are located in Westfield, Massachusetts.
Let Westfield MA SEO design and build your website for you.  We will do all the heavy work for you and design a custom website that is engaging, visually appealing, establishes what services you can provide, and most importantly tells prospective customers how you can help them!
Let's face it, these days more and more people are turning to the internet as their first resource when trying to find goods and services.  The days of picking up your local yellow pages book are slowly going away.
Local businesses that have not properly established an online presence are losing out on customers who spend their money elsewhere when after searching the internet they didn't find a local company that can perform the service they need. If your company had a website that was easily found when local consumers search for the services you provide those individuals are much more likely to contact your business.
What is the Solution? One Option, Build Your Own Website
Listen, there are plenty of online services that will allow you to create your own website using their online software, and they may actually host the website for you all for a monthly fee.  The fees generally tend to be much higher than hosting the website for yourself.
One main problem with sites like these is that the website layout and design options are extremely limited.  These limitations can be to the graphics, color schemes, and layout options that they offer.  You may or may not be allowed to upload pictures and videos, and even if you are, there can still be restrictions to the amount of images, video, and where they can be placed on the website.
Finally, the last thing you want to end up doing is spending all of your spare time trying to learn how to use their online software to construct a cookie cutter website instead of the perfect website you envisioned.
Website Need a New Look?  Our Expert Web Designers Can Help!
Perhaps you already have an existing website but it might be incomplete, out of date, or simply is no longer suitable for your business.  No worries!  Our web design team can easily help you modify your existing website so it meets the current needs of your business.
Is Your Website Optimized for Mobile Devices?
Google has recently announced changes to their search engine ranking algorithm that takes mobile optimization of websites into consideration.  If your website is not optimized for mobile viewing you risk losing your current rankings to a competitor whose website is optimized for mobile devices.
If you are interested in the best website design services Westfield Massachusetts has to offer, I urge you to contact us today to setup a no cost, no obligation FREE consultation (413) 729-9111.