Partner Opportunity: Is YOUR Business Our Next Successful Partner?
Currently, WestfieldMASEO is taking applications to find the perfect partner in the industry.
Our Partner Requirements Include
Businesses Who:
Are Trusted & Established

Performs Quality Work & Excellent Craftsmanship

Can IMMEDIATELY Take On Additional Work

Willing To Work Within The City & Outskirts
See What Our Partners Have To Say!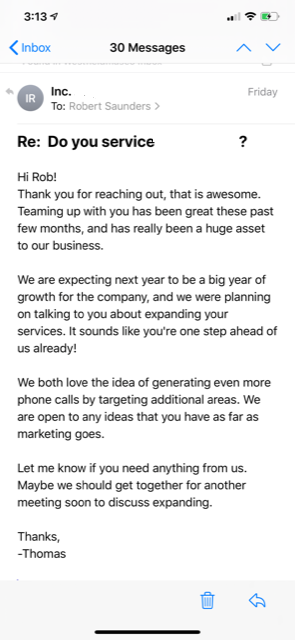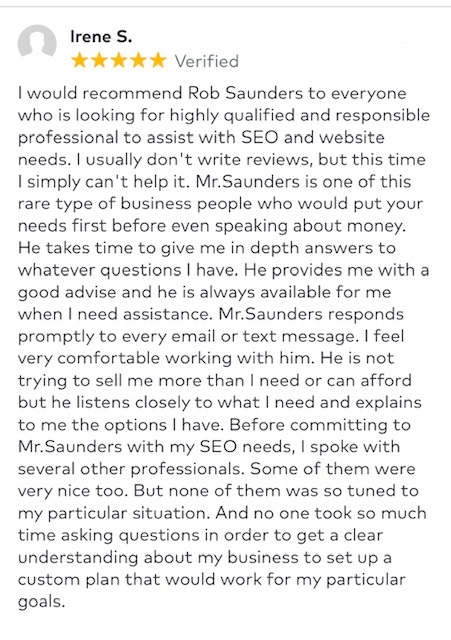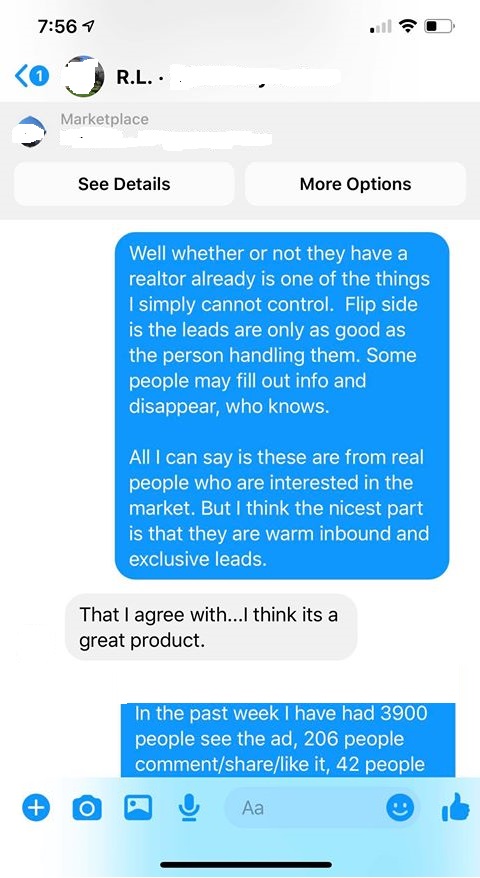 COVID-19 Update
Essential businesses will still be open, thrive and be in HIGH demand during these difficult times. 
Think about it…
trees will still fall and need removal

roofs will still leak and need repair or replacement

pipes and plumbing will still need repair or replacing

heating and air conditioning systems will still need repair or replacement
Businesses that see this and takes steps to position themselves now, will be in a FAR better off long term.  If your business does not have a means of EASILY AND REPEATEDLY reaching prospective customers both during and after this situation….then your business is in serious risk!
Schedule A Call With Us!
Book A Call
We are actively looking for various partners in multiple areas in the following niches:
Pressure Washing
Roofing
Tree Services
Home Remodeling
If you are interested in pursuing this opportunity further, we encourage you to book a call ASAP.  Thanks!
Frequently Asked Questions…
The easiest example we can provide is picture this like we offer a billboard for people to see.  Unlike the billboards that are found on the side of the roadway we use the internet to strategically place our digital properties in a position where people searching for your goods and services find US.
Calls placed through the website go through a tracking number that we control and once a call is placed to that number they are then forwarded directly to our partner company.  The calls are not shared with anyone else and are sent EXCLUSIVELY to our partner.  We only partner with 1 business in any given area.
Yes, this is.  Unlike companies that sell leads, we prefer to work on a flat fee model.  Each and every call that comes in is sent in your direction and the price never changes.
If your business is already spending money on marketing & advertising or your business is not already ranking on the first page of Google for key search terms for your business partnering with us is really a "no brainer".
Book a call so we can chat!  No obligation of course!
Easy….
Google Adwords

Adwords is a great platform.  Problem is, Google charges you for each click to your website OR call that is made to your phone regardless of whether or not you get the opportunity to speak to anyone directly that includes people who "accidentally" click. It requires folks to commit to the next step of contacting you.  We eliminate that process with our partnership when people are calling they are already looking for the service and you are NOT charged for each and every call.

 SEO

Search Engine Optimization is a GREAT way to position your website to generate free traffic each and every month.  The problem is that SEO takes time…you are paying in advance for someone to put in effort to rank your website in hopes that a) they do so correctly and b) you then have to 3-6 months or more to hopefully see a return on that investment…not the case here.

Preferred Placement On (Name a Website)

Many websites offer preferred placement on their sites.  These can be beneficial BUT it requires people to first find that website and then choose your company from a list of companies all providing the same service.  Again, this is a matter of making people jump through more hoops to find you and this process is eliminated with our system.