Partner Opportunity: Are YOU Our Next Successful Partner?
Currently, WestfieldMASEO is taking applications to find the perfect partner to handle HUNGRY and motivated home buyers & sellers in YOUR area.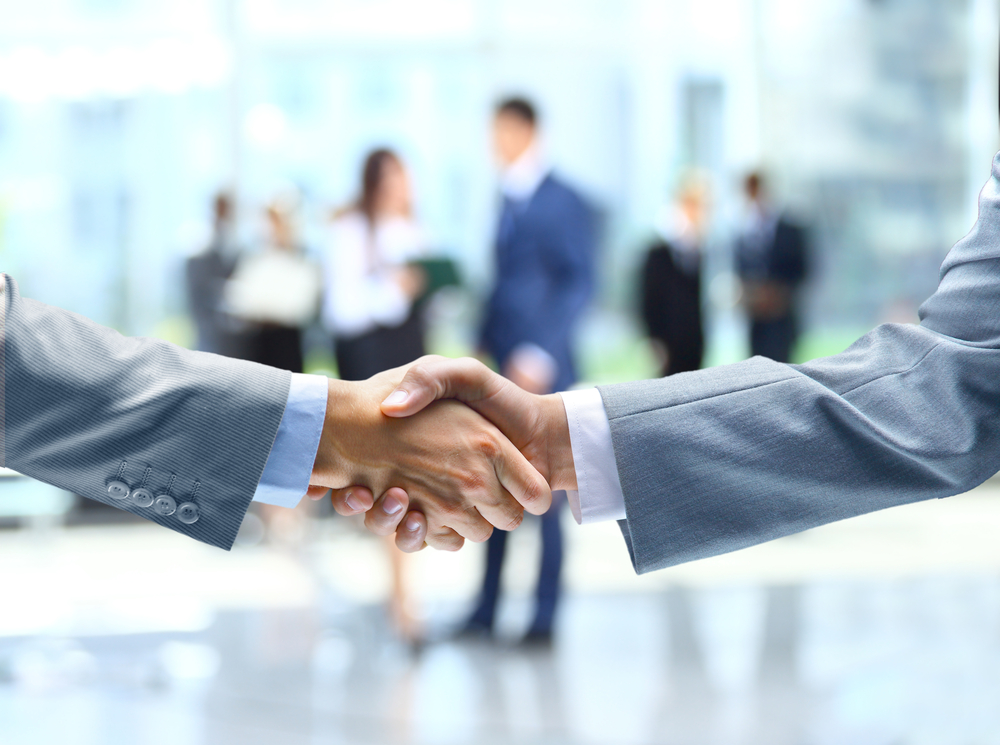 Our Partner Requirements Include
Agents Who:
Are Trusted & Established

Are Specialists in Communication and Follow-Up

Can IMMEDIATELY Take On Additional Clients

Willing To Work Within The City & Outskirts
Schedule A Call With Us!
Book A Call
If you are interested in pursuing this opportunity further, we encourage you to book a call ASAP.  Thanks!
Recent Results
Seller Leads – 11 Interested Leads to a Listing in 4 Days!

Buyer Leads – 27 Pre-Qualified Buyer Leads In A Week!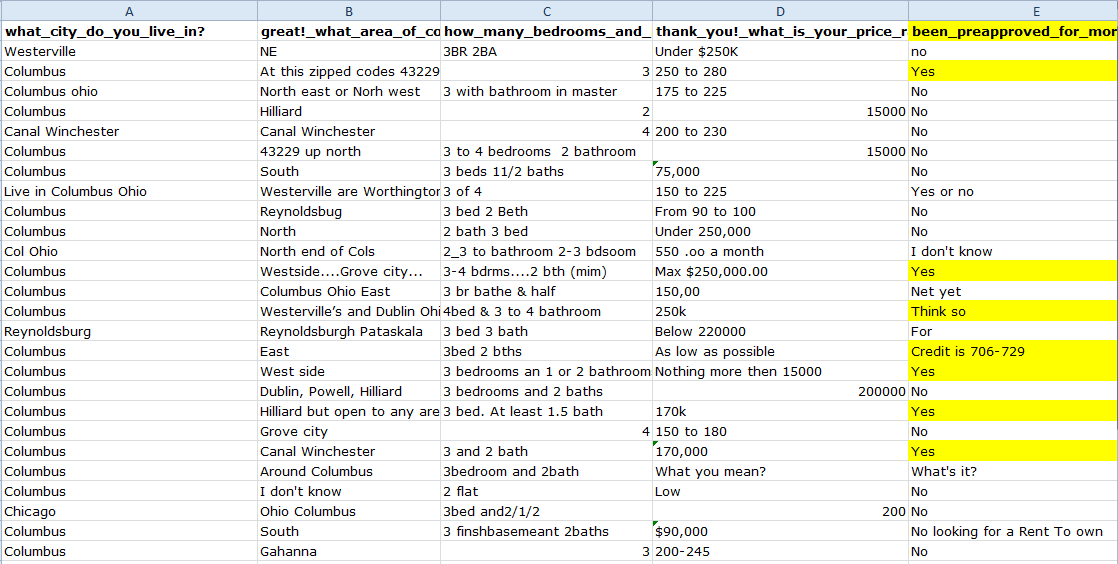 Don't Take Our Word For It – Listen to What Others Have To Say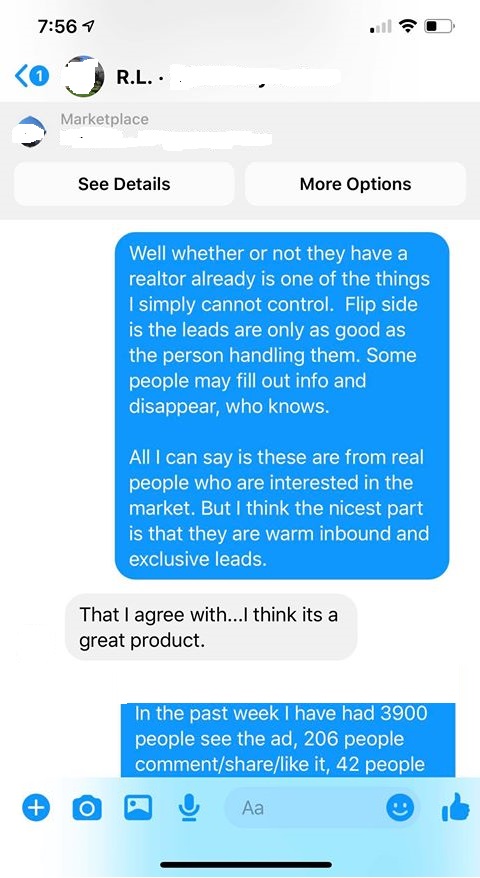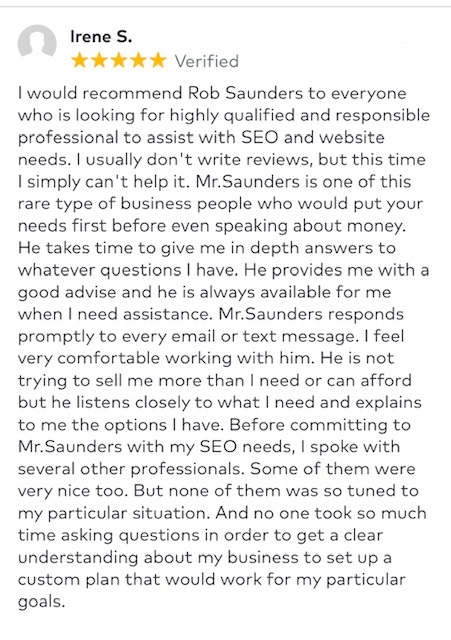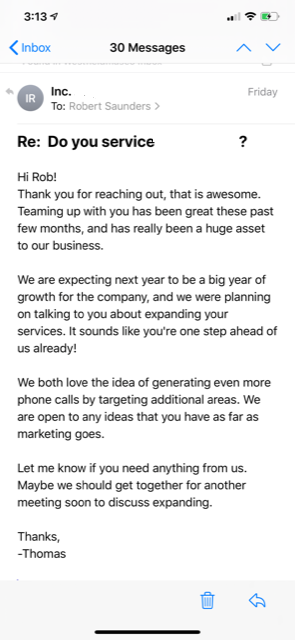 Schedule A Call With Us!
Book A Call
If you are interested in pursuing this opportunity further, we encourage you to book a call ASAP.  Thanks!
Frequently Asked Questions…
First, these leads are pre-qualified.  Second, these leads are exclusive to you and you alone!
Let's face it there are pros and cons to any type of marketing and advertising opportunity out there.  Personally, while trying to develop my own business I have spent time and hard earned money with sources promising golden leads only to find out the leads were shared, or never respond.  At the end of the day it feels dirty….I felt cheated…sure from time to time you get a decent lead but in the end I felt that most leads were absolute garbage or possibly even made up just so that I would be charged.
We are harnessing the power and reach of paid advertising combined with social media to generate quality inbound pre-qualified leads in real time and delivered straight to you!
At our core, we use Facebook and the opportunities available which create near instant engagement with qualified leads.  We pre-qualify our leads in advance before sending them straight to YOU!
This means you can spend more time on converting and delivering and less time on gathering information.
Try it out for yourself.  I have been told that these leads far and away out perform leading big name lead websites whose one word domain names you likely already know! Hint: One rhymes with pillow 😉
I don't and won't lock you into a long contract (that alone should be a hint right there).
What I am looking to do is work with excellent people who are good at what they do and who want to do the same exact thing.
Yes, of course this is how we make money.  We tailor out strategy based around your unique situation.  We do not believe that there is a 1 size fit all when it comes to marketing.  After speaking with you we will determine the best plan for you after hearing about your goals and answering any questions that you may have.
Ideally, this opportunity is for any agent or broker that is actively looking for inbound leads.  If you are already spending money on marketing & advertising and you are not happy with the results that you are seeing….contact us and let's chat…there is no obligation, no hard sell…..partnering with us is really a "no brainer".
I have plenty of experience generating leads for not only real estate but for other home services.  What I have found is that there is a wonderful nexus between real estate agents and home services.  Why is that?  Because real estate agents are always meeting with buyers and sellers and are constantly evaluating properties.  As a result, most realtors are aware of local businesses who can handle certain concerns over the need for a home service that might come up during a viewing or while evaluating a property.
Word of mouth referrals are a VERY powerful thing.  As a realtor you encounter many people and businesses.  Should you happen to refer business in my direction, I shall reward you handsomely for doing so.
Book a call so we can chat!  No obligation of course!